Our PVC sub frame is the strongest frame available in the Bermuda market today. With multi-chambered layers, our frames not only support our windows but also provide the necessary structure needed for the easy installation of all shutters.
We keep a permanent supply of stock-sized windows in order to reduce lead times, with custom sizes available to order. The quality of the PVC used in the manufacturing of our windows exceeds industry standards set by AAMA, an independent laboratory with no affiliations to manufacturers or suppliers of vinyl products.
The sturdy construction and insulating qualities of Acadia vinyl reduce heat and cold transfer, protects from water and air infiltration, and dramatically reduces noise pollution. Unlike the aluminum alternative, vinyl is guaranteed never to rust, peel or chip. Acadia glass comes in several formats; clear, low-e argon gas, tempered, obscure and laminated. The Enviro Sealed Window Spacer contains no metal, thereby reducing heat and cold transfer in addition to decreasing the likelihood of seal failure. Endless grid options make for entirely customizable designs.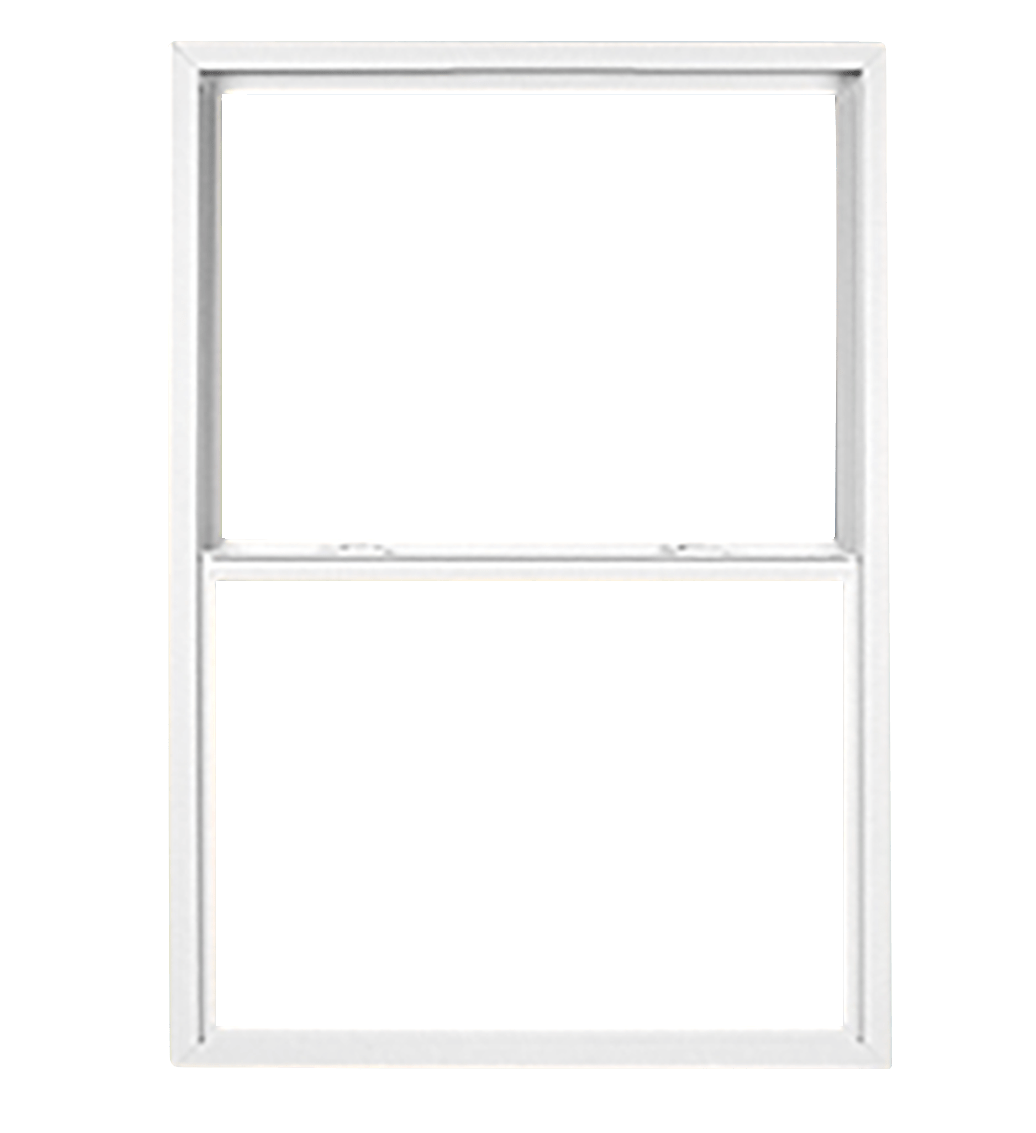 Double Hung Windows
Double Hung Windows feature two vertically operating sashes for dual ventilation options. Both sashes tilt inward on stainless steel pivot bars for reliable operation and easy cleaning.
Unlike our competitors whose lift rails are clipped on, our Double Hung Windows feature a large, sturdy lift rail integrated into the sash allowing for increased durability and effortless operation.
Sashes operate on a double stainless steel, constant force balance system that is concealed inside the frame; protecting the operating hardware for added durability and security.
Full-pocket sills where the sashes sit within the frame of the window make for an extremely secure, weather resistant option for your home.
Standard windows (over 25" wide) come with dual color-matched, solid die cast cam locks while wider windows (over 38" wide) feature triple cam locks for added security.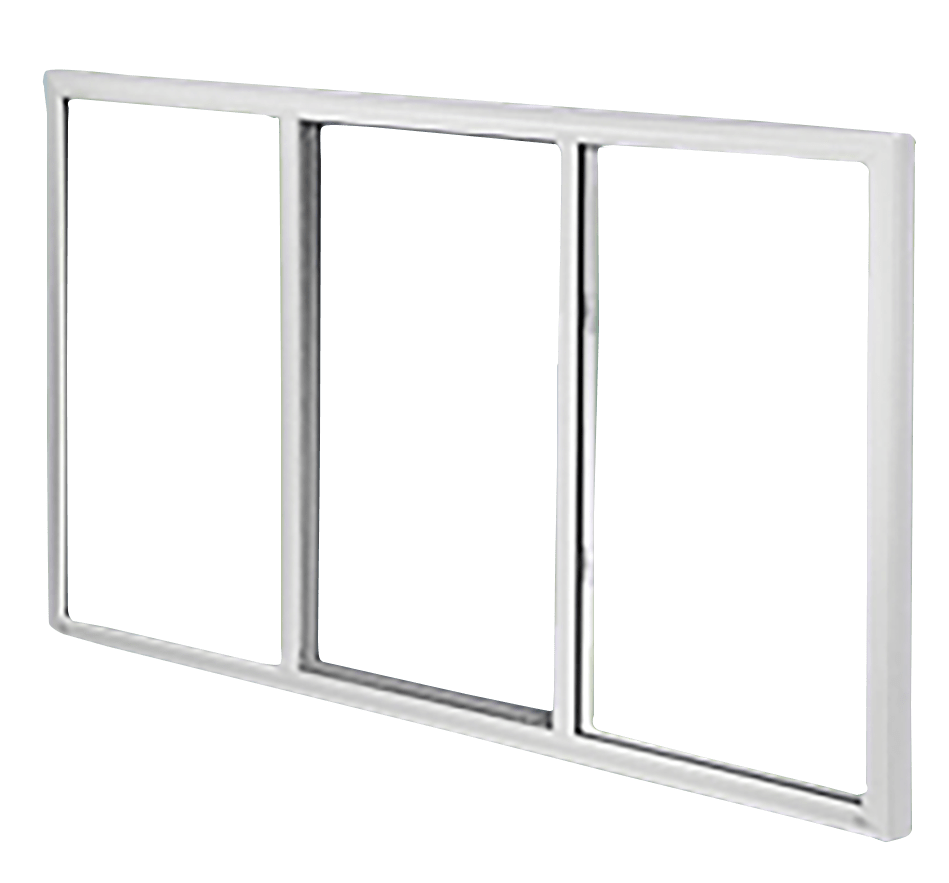 Horizontal Sliders
The sashes in Slider windows operate side to side and come in both a two or three Lite design.
The Three Lite Sliders feature a fixed center panel with two operating end sashes; one on either side.
The unparalleled performance of our sliders is driven by a roller-free track system allowing for effortless, reliable operation and eliminating the common concern of roller-failure. Slider windows also feature an integral locking system.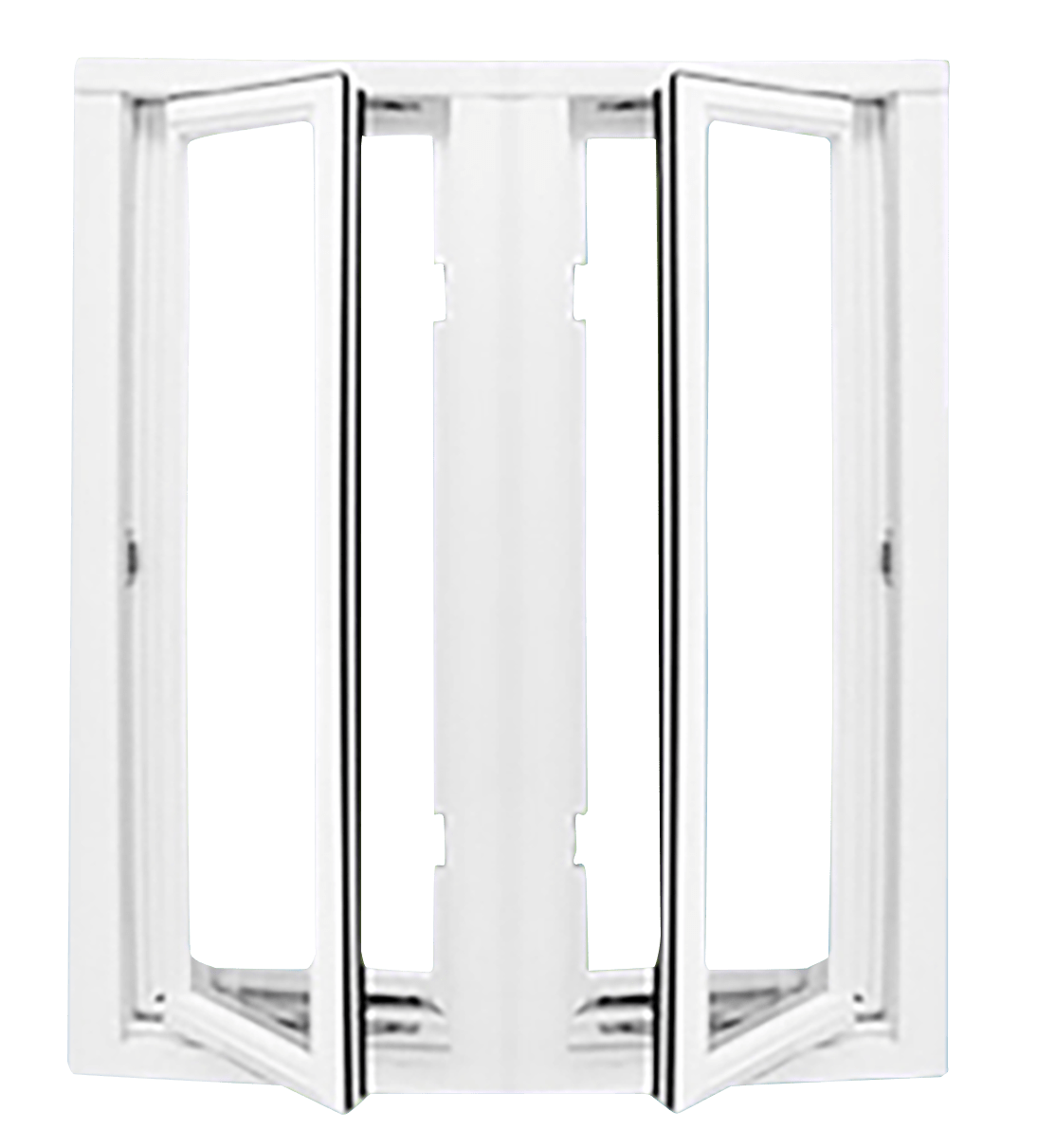 CASEMENT WINDOWS
Casement Windows feature a beveled vinyl frame and concealed hinges, offering an elegant, tailored profile.
The sleek design of the frame provides ideal visibility and natural light while the stainless steel hinge technology allows for a 90° opening. A tandem multi-point lock system ensures security while a weather-resistant seal protects against the elements.
Fiberglass mesh screens are removable from the inside for easy cleaning.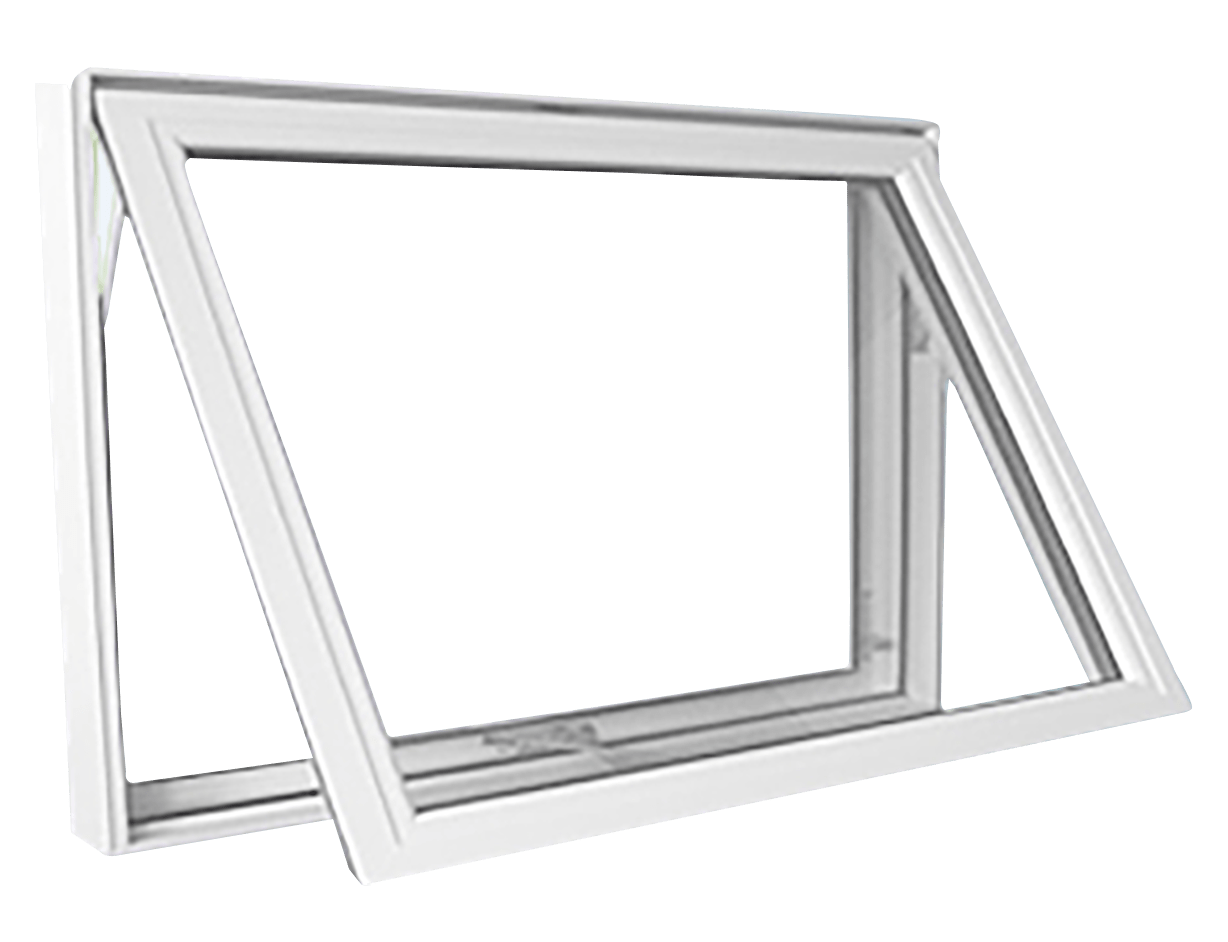 Awning Windows
Acadia Awnings hinge at the top and swing outward to simultaneously provide ventilation and protect against water damage.
Awnings are the perfect solution for rooms with limited space and are often installed above or below other windows for added light and air flow.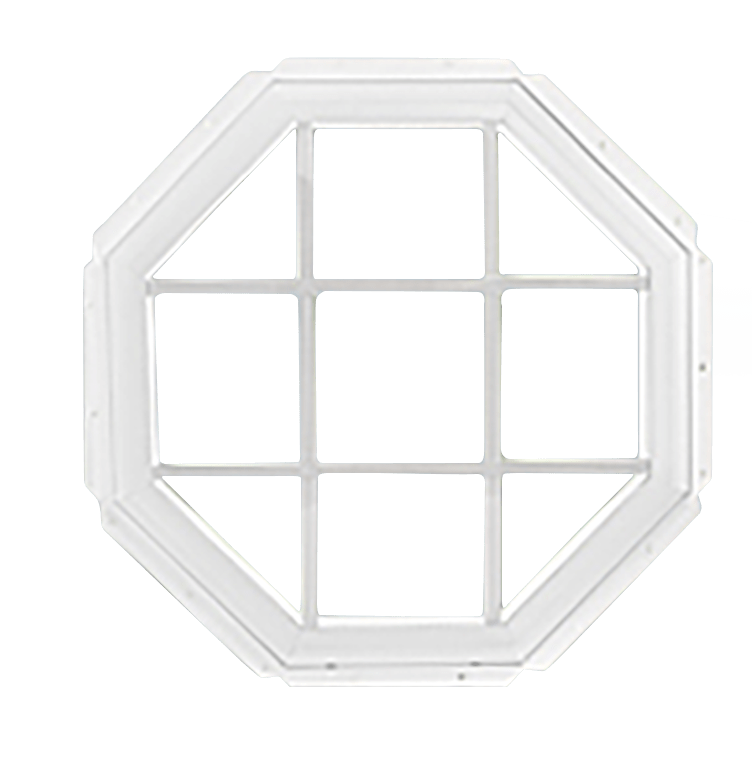 PICTURE AND SPECIALTY SHAPED WINDOWS
Picture and Specialty Shaped Windows feature a thermal glass unit fixed in a maintenance-free vinyl frame.
A simple vertical and horizontal mullion system allows you to stack windows on top of each other or side-by-side.
Available in virtually any size or shape, these windows provide endless, energy-efficient options for a truly customizable design.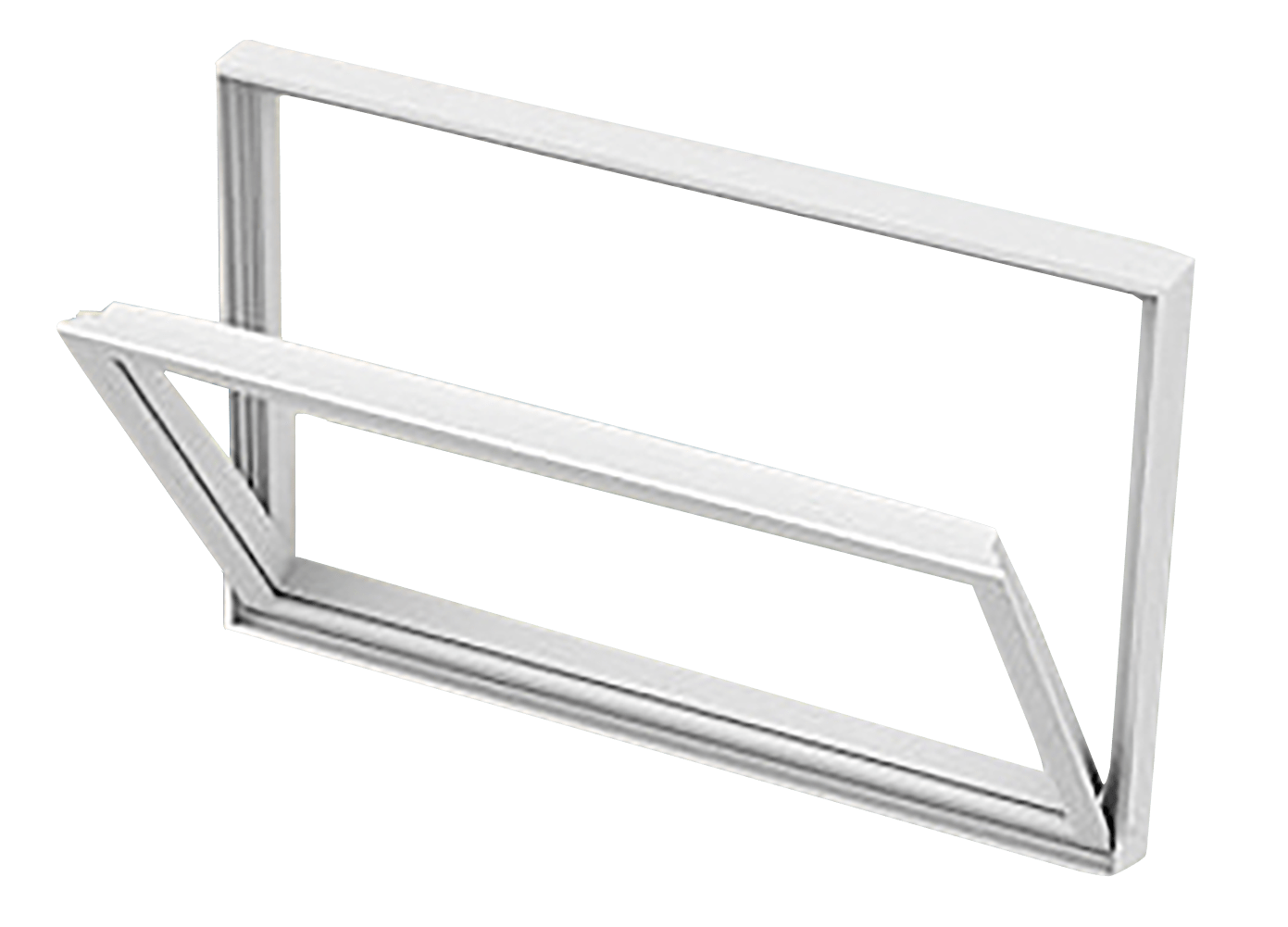 HOPPER WINDOWS
Hoppers hinge at the bottom to open inward and feature a color-matched turn and tilt lock.
Commonly used in small places including basements, garages and attics, hoppers provide pleasant ventilation while ensuring a weather-tight seal.

Explore our range of PVC external shutter styles and paint products
for commercial and residential applications.
Go To Site